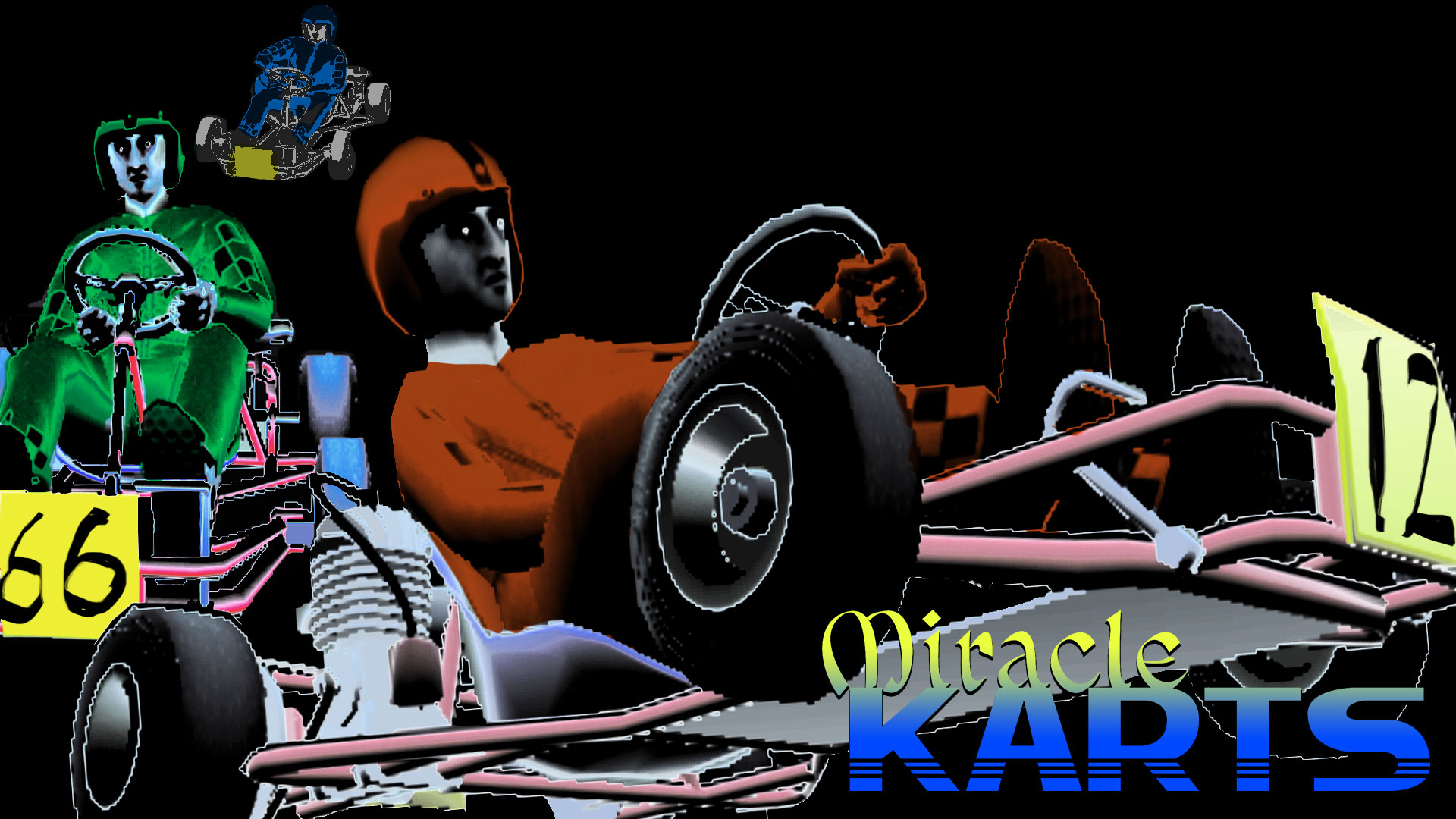 Miracle Karts
Gas 'em up and let 'er rip!

Miracle Karts is a physics based kart racer with a helping of arcade action. Suit up and hit the tarmac on circuits inspired by the local tracks. Don't let off until racing official Greene waves the checkered flag!
Demo coming early summer 2023.
DEMO
30cc, 50cc, and 100cc engines
1 medium length circuit
up to 16 AI opponents
driver customization
weather & time of day (cosmetic only)
partial controller support

Demo Requirements:

OS: Windows 10, Linux
Storage: ~300mb available space
Memory: 500mb RAM
OpenGL 3.3